Personal Uses for Triangle Green Cleaning's Carolina Castile Soap
Posted on March 30th, 2015 by Enovana Green Cleaning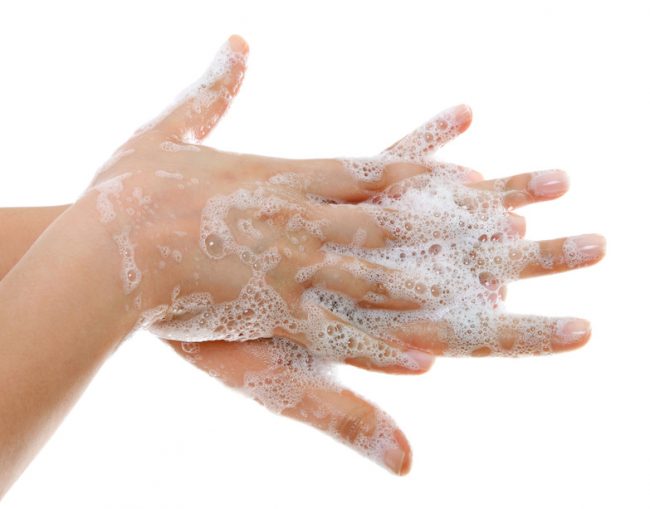 At Triangle Green Cleaning, we are nothing if not emphatic about cleaning with truly green products. That's why we created Carolina Castile Soap, a completely plant-based, biodegradable product—free of chemicals, dyes, and fragrances—that cleans better than maybe any traditional product on the market.
Castile soap has been around a very long time. It is—and has always been—made from 100 percent plant oils. And while it cleans the home like nothing else, it's also great for personal hygiene. So, while we're passionate about cleaning products that are safe for the home, we also get pretty darn excited about products that are good for the body. After all, if you're putting toxins on your skin, they're seeping into your body and you could be undoing all the good you've created by cleaning with green products.
Carolina Castile Soap is made from plant-based ingredients that have cleansing, soothing, and disinfecting properties. They are gentle on the skin and absolutely non-toxic—no allergy- or asthma-inducing properties, no hormone-altering chemicals, no superbug-creating elements, and no danger to the water supply. For these reasons—not to mention how great they smell—we think they are perfect for personal use as well.
Castile soap can be used as shampoo, body wash, hand soap, and even shaving cream! (Some people even say it can be used as toothpaste, although we haven't tested that ourselves.) For shampoo and body wash, just apply castile soap directly to the skin like you would with any shampoo or soap. Carolina Castile sells eight-ounce bottles that are the perfect size for keeping in the shower. Peppermint is great for a morning wake-up shower, while lavender is a relaxing, night-time scent.
Castile soap is also a soothing choice for shaving. Because it's made from plant oils, it doesn't dry out the skin like many traditional shaving creams and soaps do. Just squirt a little on a good, old-fashioned shave brush and lather up. We love peppermint castile soap for shaving, but try orange or lavender if you aren't crazy about the tingling effect of peppermint.
When using castile soap as an everyday hand soap, we recommend putting it in a foaming soap dispenser and diluting it 4:1 (four parts water, one part soap). Not only does this keep your soap dispenser from clogging up, it makes the soap go even further, saving you money in the long run.
While we think all of our scents are great, it's really down to your personal preference. The variety pack is a great way to try all the available scents and see which ones you like best. Some people even like to use the gentle unscented castile soap and add their own essential oils. All of our scented soaps, by the way, are free of any artificial fragrances or dyes. The captivating scents come strictly from plant-based essential oils.
We think Carolina Castile Soap is one of the best truly natural cleaning products on the market—for both the home and the body—and we hope you'll give it a test run. Carolina Castile is now offered in select Whole Foods stores and on our website at www.CastileSoap.com.
Media Contact for Triangle Green Cleaning:
Joe McCutcheon, Owner
Phone: 919-801-8588
Email: joe@enovana.com