Join Enovana Green Cleaning for UNC's Walk for Children's
Posted on September 7th, 2017 by Joe McCutcheon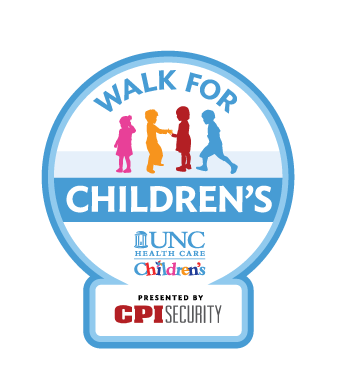 When my wife and I started Enovana Green Cleaning 10 years ago, we began the company with committed to two higher purposes:  a commitment to environmentally-friendly products and practices in our business operations and using healthy, natural products to promote the health and wellness of our customers.
Earlier this year, we added a third higher purpose to our company, as we started an intentional program of giving back to the community organizations and non-profits that make Raleigh, the Triangle area, and North Carolina such a wonderful place for our company to call home. Each month, we select an organization to support with a donation from each new customer who joins the Enovana family for cleaning services.
Over the next couple of months, we're going to do something a little different and on a bigger level, for an organization that's particularly close to our hearts. We have a special relationship with UNC Children's Hospital, since my own son suffered from a rare condition during the first year of his life, requiring life-saving and quality of life-preserving treatments from the incredible medical team in Chapel Hill. Thanks to the wonderful doctors, nurses, therapists, and support staff, my son is living a much happier, healthier life than we could have ever imagined during the trying times of his infancy. We now look back on our time in the pediatric intensive care unit with him not as a tragedy, but as a time where our family was kept whole. As you can imagine, we are forever grateful.
Now, we would like to honor the staff of UNC Children's Hospital as Enovana Green Cleaning joins one of the organization's largest fundraisers, the Walk for Children's on November 4. From 8:30 am to 1 pm, thousands will gather at Raleigh's Midtown Park to raise money for one of the country's leading medical centers of excellence, serving families and children with rare diseases, various forms of cancer, and much more.
We've set up a team page for the Walk for Children's, and we invite you to visit. Our leadership team has kicked off the festivities with a $1,000 donation. Visit our page at https://www.classy.org/team/131858 to send a donation, or better yet, hit the signup button to join us at the walk!
Between now and walk day on November 4, we'll be accepting donations and walk sign-ups. Please join Enovana Green Cleaning in supporting UNC Children's Hospital at the 2017 Walk for Children's!
To learn more about the walk, visit the fundraiser's website at http://www.uncchildrens.org/uncmc/unc-childrens/support/events/signature-events/test-walk-for-childrens/
By Joe McCutcheon