Enovana Green Cleaning
Posted on November 28th, 2016 by Enovana Green Cleaning
See original article about Enovana Green Cleaning on WRAL
Enovana Green Cleaning is a residential cleaning company based in Raleigh, N.C., that uses environmentally-responsible cleaning practices.
With 150 years of combined professional house cleaning experience, Enovana's team puts its clients' health and safety at the top of its priorities by only using green products, which are non-toxic, safe to use and biodegradable.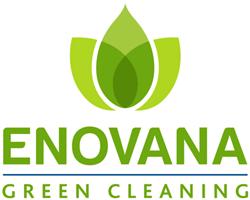 The company stands apart from others in the industry by only using its proprietary formula of Castile soap as well as vinegar, baking soap and essential oils. Enovana's products are free of chlorine, ammonia, phosphate and synthetic fragrances that can irritate the skin.
Enovana, which buys its supplies from local companies and contributes to local charities, uses up-to-date equipment, including HEPA-filtered vacuums, while reusing its towels after they have been washed with its own green laundry soap.
The company's green practices go beyond the products it uses. Enovana's vehicles get at least 30 miles per gallon and it also recycles office and cleaning waste.
Rates for the company's cleaning and maid services are determined using a number of factors, including the home's square footage, numbers of bathrooms, frequency of cleaning and any special requests. Ongoing monthly cleanings start at $80.