Enovana Launches New Customer Community Giveback
Posted on June 11th, 2017 by Joe McCutcheon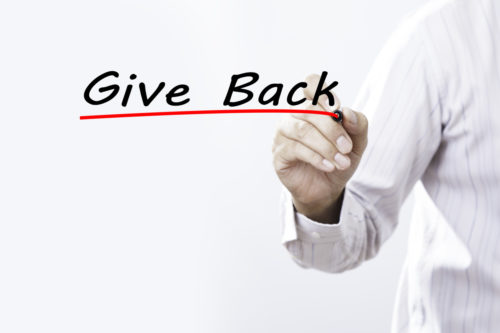 At Enovana Green Cleaning, our mission is to deliver clean homes to our customers while promoting the well-being of our environment and the health and wellness of the people who trust us with their business. We achieve this mission in a variety of ways, including an ongoing commitment to decreasing our carbon footprint and using all-natural, healthy cleaning products that leave customer homes clean, fresh, and free of toxic fumes.
Now, we are launching a community giveback promotion, as we ramp up new customers on a weekly basis. Starting in July, for each new customer cleaning our team at Enovana performs, we will donate $5 to a charity making a social impact in the Raleigh/Durham/Chapel Hill area as well as around the world. Since there are so many deserving organizations, we will rotate our giving each month to another non-profit that's committed to making a difference.
First up in July, we'll be donating $5 from the proceeds of each new customer cleaning to Ronald McDonald House of Chapel Hill. As many of you know, Ronald McDonald House provides a free place to stay near children's hospitals around the world, filling an incredible need for family housing during long hospital stays for children receiving treatment for cancer, rare diseases, and recovery from serious injuries. Right now, there are more than 350 Ronald McDonald Houses in 42 countries, providing more than 7,000 beds for families to stay nearby as children under 21 get elite medical treatment.
Ronald McDonald House of Chapel Hill is near and dear to my heart. My four-year-old son, who has dealt with a rare condition since his infancy, has required multiple stays and therapies at UNC Children's Hospital in Chapel Hill. I've shared waiting room and clinic space first-hand with families who came from great distances to get their children the very best care in the region, and I know that if you don't live around here, trips to UNC Children can get quite expensive. And while most people now have insurance that at least pays most of the bills, very few of us are prepared for weeks and weeks of hotel stays away from home.
That's why it's critical that we support Ronald McDonald House and other supporting charities that promote the great work done by the healing staff at UNC Children's. We would be honored to clean your home if you're new to Enovana or the concept of having someone in your home to perform this task, and if you're an existing customer, we'd be honored to clean the home of a family or friend. Either way, if you sign up for a new customer cleaning in July, we'll give to support families in need of long-term stays at Ronald McDonald House of Chapel Hill.
Call us today to set up your new customer cleaning at Enovana Green Cleaning.